Today, Remedial Health announced the successful completion of a $12 million equity and debt funding round. Ventures Platform co-led the $8 million Series A equity funding, alongside key partners such as QED Investors and Tencents, while the $4 million debt funding was led by a consortium of local and international financial institutions.
This investment in Remedial Health holds a unique and significant milestone for us, as it is the first Series A financing we will be leading, especially in a company that we had consistently backed from the pre-seed stage. Beyond its financial value, this investment truly captures the essence of our core commitment - to support visionary founders who are shaping the future of Africa, right from their early stages to their Series A and beyond.
When Samuel Okwuada and Victor Benjamin, the co-founders of Remedial Health, first shared their vision with us, we were captivated by their compelling ambition to make healthcare accessible and affordable for all Africans. Their insights into the challenges facing Nigeria's healthcare sector, with fragmented supply chains, counterfeit medicines, and high prices, presented an opportunity for innovation that aligned perfectly with our investment philosophy.
Healthcare plays a pivotal role in upholding and protecting the welfare of citizens, and in Nigeria, this responsibility is magnified by the nation's growing population and diverse healthcare needs. With over 200 million people to serve, the Nigerian healthcare sector faces unique challenges in ensuring accessibility and quality care for all. Proprietary Patent Medicine Vendors (PPMVs) and pharmacies are huge contributors to bridging the healthcare infrastructure gap in the country but also significantly contribute to the proliferation of substandard or counterfeit medicines. In Nigeria, the National Agency for Food and Drug Administration and Control (NAFDAC) claims that up to 15% of medicines in circulation are fake, excluding medicines that have lost their efficacy due to poor handling, storage, and expiration. In addition to this, the price of medicines, compared to the average monthly income of a Nigerian household, is relatively expensive.
The high cost of medicine in Nigeria is a significant barrier to healthcare access. According to the National Bureau of Statistics, the average monthly income of a Nigerian household is around $165, while the cost of essential medicines for treating common illnesses can be as high as $20 per prescription. This makes it difficult for many Nigerians to afford the medicine they need, leading to a high rate of untreated illnesses and preventable deaths. Additionally, the World Health Organization reports that Nigeria has one of the lowest doctor-to-patient ratios in the world, with just one doctor for every 5,000 people. This shortage of healthcare providers makes it even more challenging to ensure that all Nigerians have access to quality healthcare services.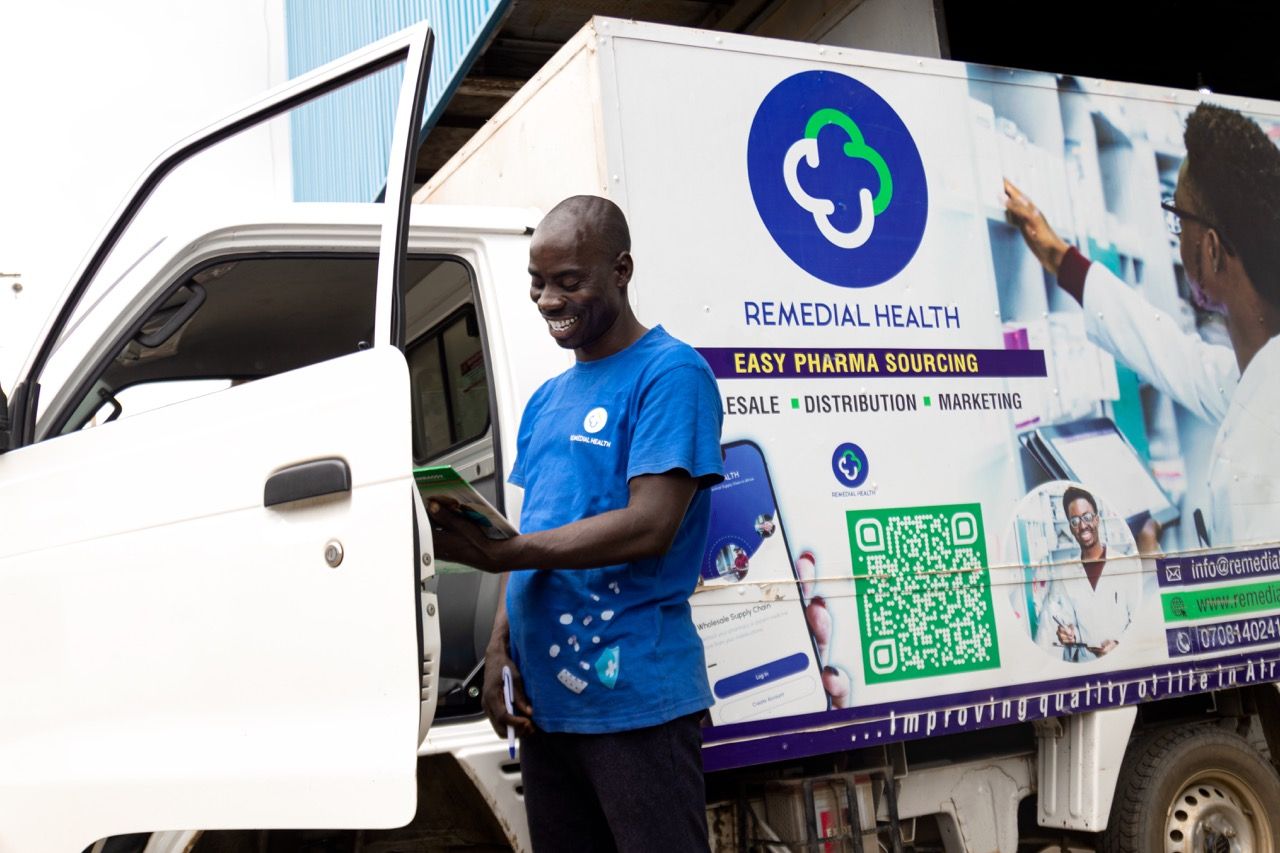 Remedial Health is transforming the pharmaceutical supply chain by providing a tech-enabled platform that empowers Patent and Proprietary Medicine Vendors (PPMVs), hospitals, and pharmacies with an efficient procurement and inventory management solution. The company's digitalization of the pharmaceutical supply chain encompasses both local and international pharma manufacturers, promising to bring about positive changes to healthcare accessibility and affordability in Nigeria.
Sam and Victor leverage their complementary skills and a strong personal and professional bond. Sam's strategic acumen, honed through four successful ventures as a founder, allows him to spot opportunities and forge invaluable partnerships for the team. On the other hand, Victor's operational expertise, earned as a two-time founder, plays a pivotal role in driving Remedial Health's nationwide expansion.
The company has achieved significant milestones, empowering more than 5,000 hospitals, pharmacies, and PPMVs across 34 Nigerian states. The company's remarkable revenue and ARR growth serve as a testament to its exceptional ability to adapt to the ever-changing demands of the healthcare industry in Nigeria, solidifying its position as a force to be reckoned with.
The Remedial story exemplifies our dedication to providing catalytic value to our portfolio companies beyond the capital. Since our initial investment, we have provided support to the founders, addressing various aspects of their needs, including fundraising and operational guidance. We facilitated vital connections between the founders and providers of debt capital. Additionally, we played a pivotal role in getting our partner - QED to make this their 3rd Africa investment.
As we celebrate this remarkable milestone, we reaffirm our commitment to fueling the growth and success of startups like Remedial Health, which possess the potential to plug infrastructural gaps, eliminate barriers to access, and reduce the costs of delivering goods and services.
Read more on Remedial Health's future plans here