Author -Dr. Dotun Olowoporoku
---
"Look, if you had one shot or one opportunity To seize everything you ever wanted in one moment Would you capture it or just let it slip?" - EMINEM, Lose Yourself
On a sunny day in 2001, four men walked into the spacious office of a bank's CEO to pitch him an idea. The idea had the potential to revolutionise Nigeria's banking and financial services operations and pave the way for the fintech innovation we see today. The man they were pitching to was Bernard Longe, the charismatic CEO of First Bank Nigeria Plc at the time. Bernard was known for investing in technology projects that streamlined his bank's operations, such as introducing the first International Money Transfer System in Nigeria. The idea they presented, however, had broader implications beyond his bank's balance sheet. If successful, it could fundamentally change the wider banking industry in Nigeria with a significant positive impact on the economy.
At the time, Nigeria's banking industry operated like a group of isolated islands, with each banking system completely disconnected from the other. It was impossible to use a debit card from one bank in an ATM of another bank. Even more bewildering, with the exception of a few banks like Standard Trust, Guaranty Trust and Zenith, one could not withdraw money from a different branch of the same bank they belonged to. Transactions were often cash-based, and the lack of interoperability limited market access to transactions that could be done only within close proximity.
Then, four men walked into a bank, and everything changed. They proposed building a central switch that would connect all banking operations, enable interoperability, and authenticate transactions instantly. Leveraging existing technology, such as GSM connectivity and daily settlement, they needed $2 million to bring their dream to life.
The pitch was led by Dotun Sulaiman, then the Nigerian MD of Accenture. He had the charisma, expertise, and credibility to sell a grand vision. Joining him were Mitchell Elegbe, Akeem Lawal, and Charles Ifedi, the trio who had been working on the idea for Telnet Limited, but leveraged Dotun's network to get an appointment with Bernard Longe. Bernard listened intently and recognized the paradigm shift the idea represented. He committed the majority of the capital needed for the project and immediately called up the CEO of Union Bank to join the syndicate. The four men walked out of the room with commitments that catalysed their oversubscribed funding round.
That project became Interswitch. The company not only unified Nigeria's banking operations but became the country's first unicorn, facilitating billions in transactions and creating a revenue powerhouse that extended its operations across the African continent.
Interswitch enabled new markets, carved out opportunities for ambitious entrepreneurs and product engineers, and fueled Nigeria's economic development in a significant way. Bernard's decision to invest in Interswitch that afternoon did not only facilitate an innovation for his industry but catalysed new markets and ideas with positive impacts on the economy.
When four men walked into his bank, he caught a glimpse of the future and committed capital to make it happen.
Investing in innovation as a catalyst for unlocking societal prosperity
I often find myself in amusing situations when trying to explain my job as a VC to my curious 6-year-old son. I sometimes simplify by telling him that I'm a bit like a treasure hunter, searching for hidden gems and magical ideas that can change the world. Reflecting on my role, I realise the profound impact it has on shaping not only the future of the businesses we invest in, but also the very fabric of the nations in which they operate. To me, this is not just a job, but a career and a calling.
I have had the privilege of supporting startups that enable financial inclusion through fintech, ensure food security through innovation in the agricultural value chain, increase life expectancy through healthcare, facilitate sustainable growth through renewable energy, and provide accessible, affordable, and quality education through technology. All of these play a vital role in addressing the unique challenges that Africa faces.
As a venture investor, I actively participate in building the foundation of tomorrow's economies, fostering a culture of innovation and entrepreneurship that transcends borders and impacts the lives of millions. In many ways, I see myself as a nation builder. By identifying and supporting innovative startups, I draw a direct line between my job as an African VC and my contribution to economic growth, job creation, and prosperity on the continent.
In the book "The Prosperity Paradox: How Innovation Can Lift Nations Out of Poverty", Clayton Christensen, Efosa Ojomo, and Karen Dillon, outlined the importance of investing in market-creating innovations that can act as catalysts for economic development. They argued "that for many countries prosperity typically begins to take root in an economy when we invest in a particular type of innovation—market-creating innovation—which often serves as a catalyst and foundation for creating sustained economic development"
For many countries, prosperity typically begins to take root in the economy when they invest in innovation which often serves as a foundation for transforming labour, capital, materials, and information into products and services of greater value. By challenging conventional norms and pushing boundaries, innovation becomes a powerful catalyst for unlocking prosperity. This typically involves the creation of entirely new markets and value networks rather than mere product improvements.
For Africa, this approach is especially pertinent, given the continent's unique challenges and opportunities. By prioritising investments in startups that develop solutions tailored to local needs and high-growth ventures, Africa can nurture homegrown innovations that can stimulate job creation, attract foreign investments, and diversify its economic base. The resulting innovation-driven growth will position Africa as a global player in the technology and business landscape, enhancing the continent's competitiveness on the world stage.
Africa's development journey is at a critical juncture, with challenges spanning healthcare, education, clean energy, and financial services. Innovation presents a pathway to surmount these barriers and unlock the continent's vast potential. With its young and dynamic population, abundant natural resources, and untapped opportunities, Africa holds the promise of a prosperous future. VC funding emerges as a transformative force, offering the means to leapfrog traditional development hurdles and unleash market-creating innovations.
VC's Ascendancy in Africa's Innovation Landscape:
In recent years, VC funding in Africa has experienced remarkable growth, driving innovation and economic development on the continent. In 2020, VC funding in Africa reached near-record levels, raising a remarkable $1.1 billion in a year that was challenging for private investment globally. Although the volume and value of venture capital in Africa is relatively small compared to other regions such as North America and Asia, it has been growing steadily in recent years and shows potential for further growth in the future.
Venture capitalists play a pivotal role in translating R&D activities into commercial outcomes, and are therefore credited with a catalytic role in innovation. Empirical evidence suggests that VC financing is correlated with faster firm growth and an acceleration of the innovation and commercialization process. Between 1980 and 2020, over a third of all initial public offerings (39%) were venture-backed, with eight of the largest 10 firms in the world by market capitalization being built with the help of VC firms, including Apple, Microsoft, Amazon, Alphabet, Facebook, Tesla, Tencent, and Alibaba. Researchers have also found that the stocks of VC-backed companies grow more than twice as fast as their non-VC-backed peers over a ten-year horizon.
A report by the International Finance Corporation (IFC) found that VC-backed companies in emerging markets grew at a rate of 26% annually, compared to just 12% for their non-VC-backed peers. The report also noted that VC-backed companies in emerging markets were more likely to create jobs, with a 36% higher job growth rate than non-VC-backed companies. These numbers highlight the potential of VC as a driver of economic growth and job creation in emerging markets. As VC funding continues to grow in these regions, we can expect to see more market-creating innovations that generate economic growth and social progress.
Investing in innovation as a catalyst for unlocking societal prosperity
One of such standout market-creating innovation examples is Paystack, a Ventures Platform portfolio company, which exemplifies the transformative power of market-creating innovation.
Paystack disrupted the traditional payment landscape in Nigeria, simplifying and streamlining online transactions initially for small businesses and startups, and now a wide ranging type and size of businesses across Nigeria, Ghana, South Africa. Prior to Paystack's emergence, online payments in Nigeria were akin to a patchwork solution, inhibiting the growth of e-commerce. For years, online payments in Nigeria closely resembled the country's electricity grid: when things worked, merchants and their customers were pleased; when things didn't, they shrugged and found personal workarounds.
In the same way portable electricity generators are a home and office staple, Nigerian consumers pay cash or via bank transfers for goods purchased over the internet. Inefficient technology and high regulatory barriers, all reinforced by apathetic incumbents and a risk averse banking industry meant that seamless online payments were impossible – until Shola Akinlade and Ezra Olubi founded Paystack.
Paystack's innovative payment platform provided secure and seamless transactions, transforming the online commerce experience for businesses and consumers alike.
The Paystack revolution triggered a domino effect. By unlocking access to secure online payments, traditional brick-and-mortar stores expanded their revenue streams through digital channels. Moreover, a new generation of entrepreneurs emerged, engaging in online commerce ventures that were previously inaccessible. This market-creating innovation spurred job creation, empowered small business owners, and ultimately contributed to economic growth. In essence, Paystack's strategic VC-backed solution acted as a catalyst, igniting prosperity for countless entrepreneurs and shaping Nigeria's digital economy.
A similar example in a different industry is Andela whose solution of building a network of talented African developers and connecting them with global companies, led to increased earning potential for technical talent on the continent. The company created a new market for tech talent and software outsourcing in Africa.
The tech industry often faces a shortage of skilled software developers, hindering the growth and expansion of tech companies worldwide. Andela saw an opportunity to tap into Africa's vast talent pool of software developers, many of whom were underutilised due to limited opportunities in their home countries. By creating a market for African tech talent, Andela not only unlocked economic opportunities for its developer workforce but also elevated Africa's presence in the global technology landscape. Andela's model provided its clients with access to a vast pool of highly skilled and cost-effective developers, helping them achieve their growth objectives and remain competitive in the fast-paced tech industry.
Andela contributed to a cultural shift in how technology and innovation are perceived on the continent. Its success story inspired a new generation of African developers to pursue careers in technology and empowered them to drive progress and positive change in their own communities.
Andela's impact goes beyond just connecting African tech talent with global companies. Many Andela alumni have gone on to found their own startups, leveraging the skills and experience gained from their time at Andela. These startups are tackling various challenges in fields such as education, healthcare, and fintech, among others. Notable examples include Flutterwave, the Nigerian digital payment platform that is currently valued at over $3B, and Talstack founded by Seni Sulyman and Kayode Oyewole, an all-in-one platform that enables businesses to upskill their employees with tools, content, courses and insights from top African professionals and entrepreneurs. By empowering individuals with the skills and experience needed to build successful businesses, Andela has contributed to the growth of Africa's tech ecosystem and the continent's economic development.
The Broader Impact of VC-Backed Market-Creating Innovation in Africa:
Paystack and Andela are not the only startups in Africa that are enabling prosperity through innovation. There are actually several other VC-backed startups that are making significant strides in transforming various industries and creating new markets. For instance, in the agriculture sector, Thrive Agric, which is also backed by Ventures Platform, is utilising innovative tech solutions to enhance supply chain efficiency and promote inclusive agriculture. By leveraging technology, the startup is able to improve the productivity of farmers and empower them to reach a wider market. In healthcare, Remedial Health and Reliance HMO are revolutionising access to medicines and healthcare services through digital platforms. These examples underscore the profound impact of VC funding in fostering market-creating innovations that generate economic growth and social progress, ultimately leading to a better quality of life for all.
The success of VC-backed startups in Africa provides compelling evidence for VC as a crucial asset class that can enable economic development on the continent. By investing in market-creating innovation, VC funds play a pivotal role in unlocking untapped opportunities, creating jobs, and addressing societal challenges.
VC-backed market-creating innovation represents the key to unlocking prosperity in Africa. By fostering an environment that encourages VC investments in transformative ventures, Africa can position itself as a global player in innovative and transformative business models. Embracing VC as a strategic asset class will empower African entrepreneurs to drive economic development, create societal impact, and shape a brighter future for the continent and beyond.
Although my son may not fully comprehend the complexities of my work, I hope that he will recognize the impact of what I am doing through the companies we have funded. I want him to understand that my job goes beyond listening to pitches and frequent meetings. As an African venture capitalist, I shouldn't be satisfied with investing in incremental changes that move the needle. My primary job is to find and fund market-creating innovations that will revolutionise entire industries and drive the prosperity of nations. It involves identifying visionary entrepreneurs and collaborating with them to build a better world, create new markets, and provide opportunities for others. Ultimately, my job is to fund innovation that lifts African nations out of poverty.
—-------------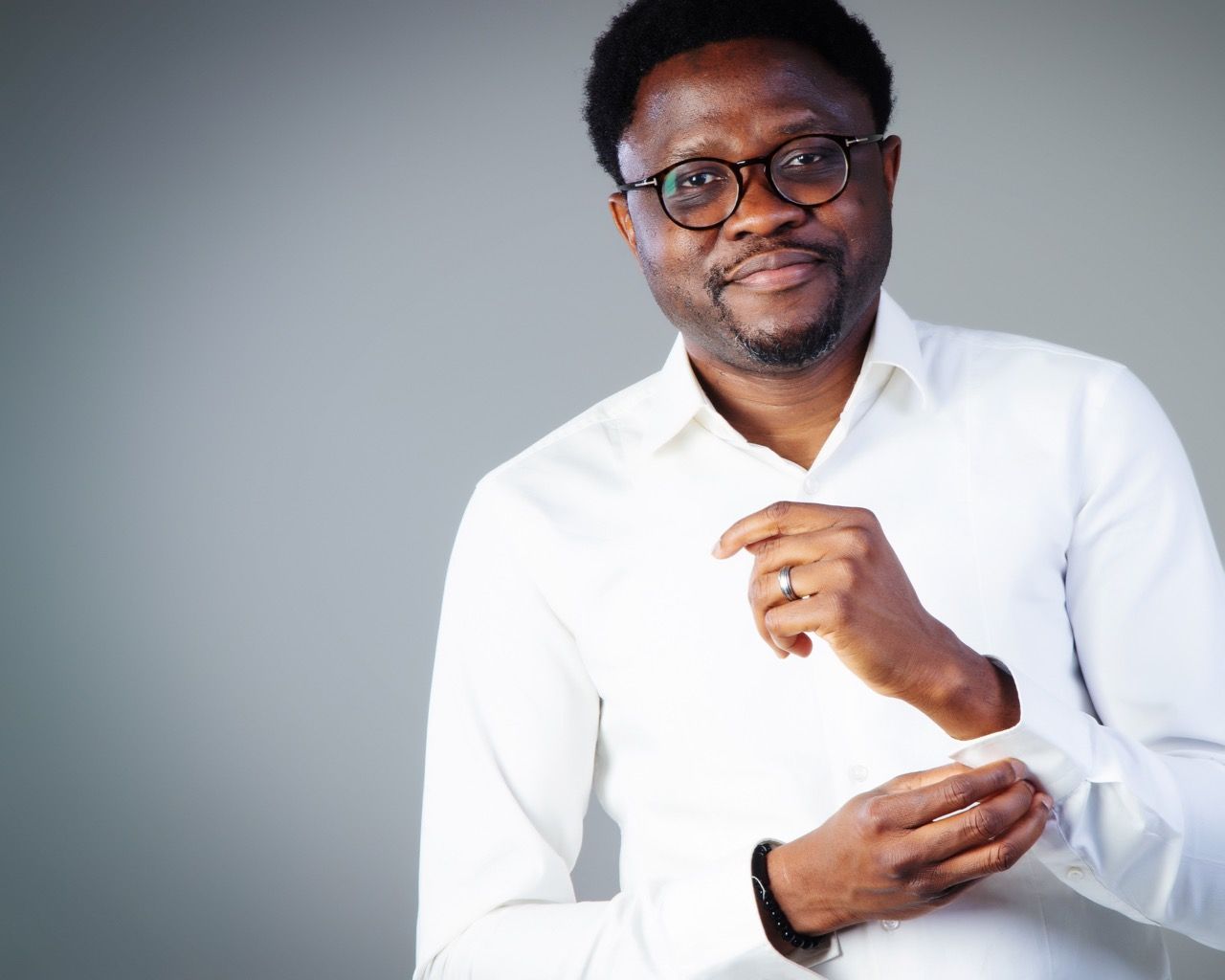 Dr Dotun Olowoporoku is a General Partner at Ventures Platform
Credits: "Thanks to Cynthia Adekanye, Damilola Teidi, Emeke Ishiekwene for their support with this article.